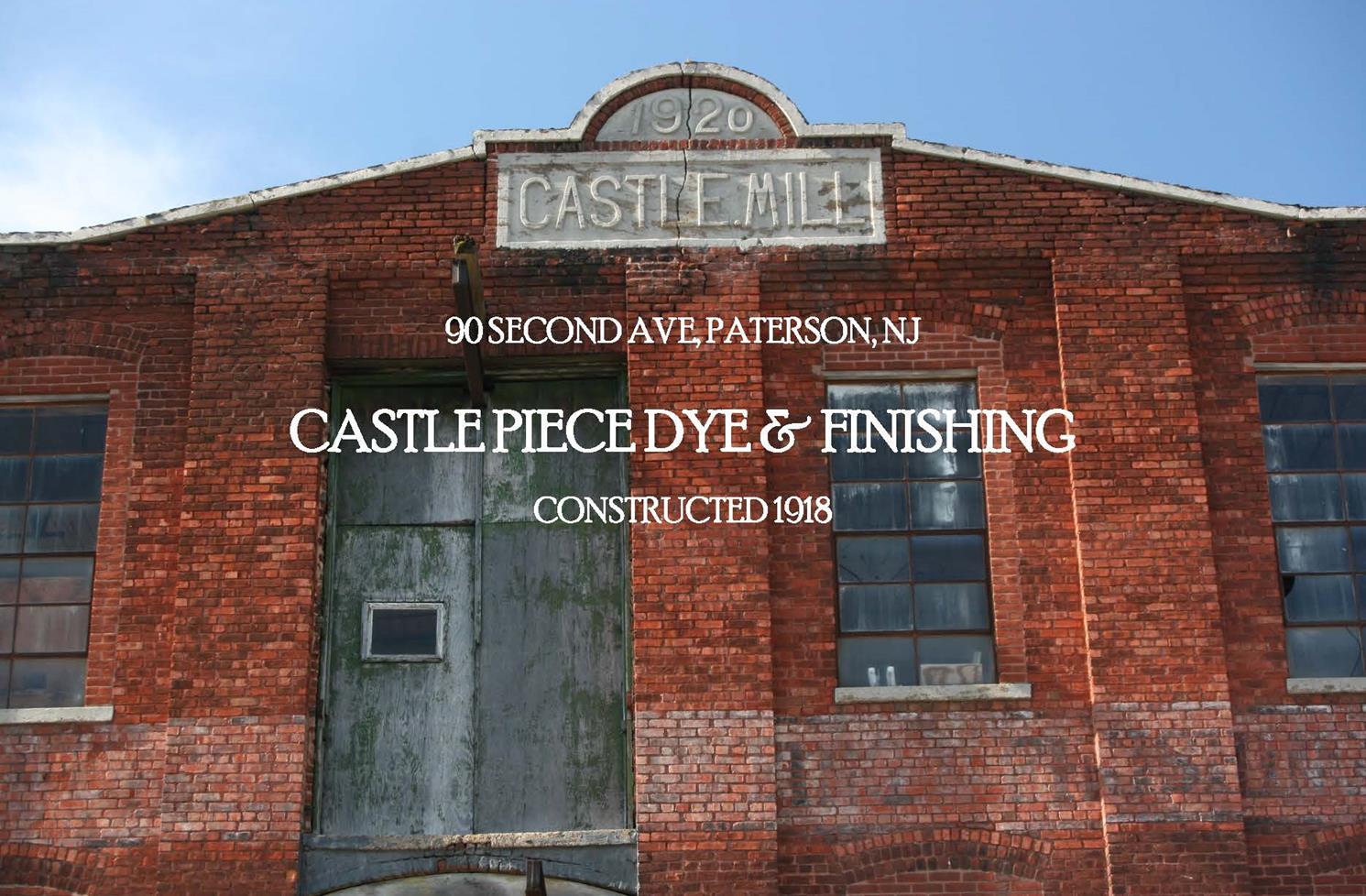 Architectural Description
The Castle Piece Dye & Finishing's 1-story, 10-bay, gable-front, square-plan dye house was built in 1918 and operational by January 1919. The dye house's façade is articulated with buttressed pilasters. The original windows and doors have been lost by evidence of infill with brick. The three easternmost bays have replacement steel-sash windows with steel bars set within the original window openings. Stone sills and lintels of the original window openings remain. Doorways have also been reconfigured with a rolling metal garage door placed in the center bay and a semi-trailer height loading dock placed in the western bay. According to Sanborn maps and current aerial photographs, the dye house has a double monitor roof, which is not visible behind the parapet. The dye house's side and rear elevations are not visible due to adjacent buildings and infill, most of which dates circa 1950-60 when the property was occupied by Regency Textile Processing Co., Inc.
Significance & Integrity
Castle Piece Dye & Finishing is representative of small to mid-sized dye works that were constructed in the Riverside section of Paterson in the late 1910s to mid-1920s. This was a later phase in the industry's development with family owned shops filling niches in the market for piece dyeing (dyeing fabrics) as opposed to skein dyeing which had dominated the industry in the late 19th century. These mills appear to have flourished briefly in the consumer boom of the 1920s, but fallen on very hard times during the Great Depression. Of the half-dozen known mills associated with this locally significant trend in Paterson's Riverside, this is the most intact. Architecturally, the mill and dye house are late-19th-century in form and style, reflecting the conservative nature of the textile business. The complex retains its overall form and massing, important aspects of integrity, although there have been significant alterations to the fenestration and doors on the 2nd Avenue façade.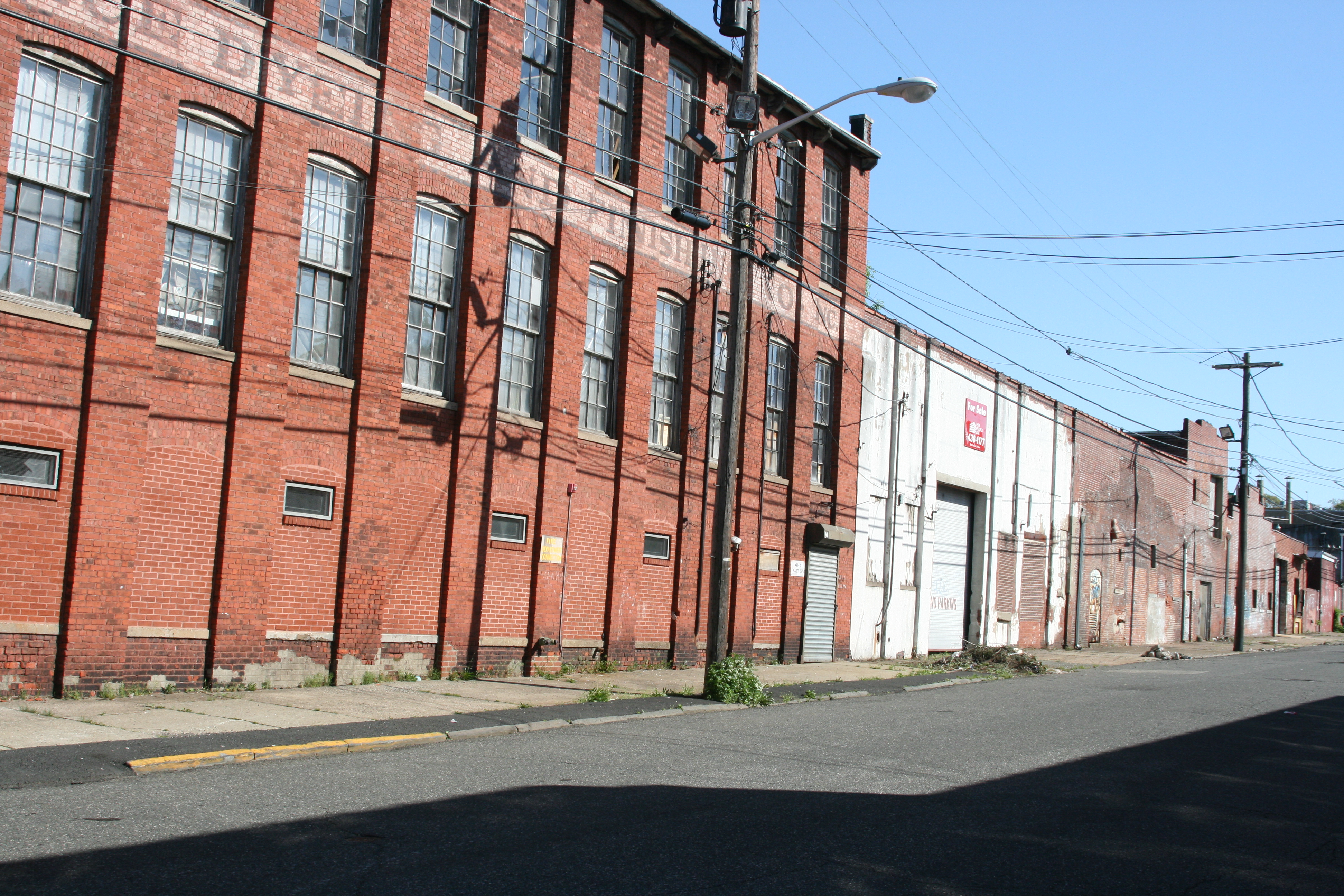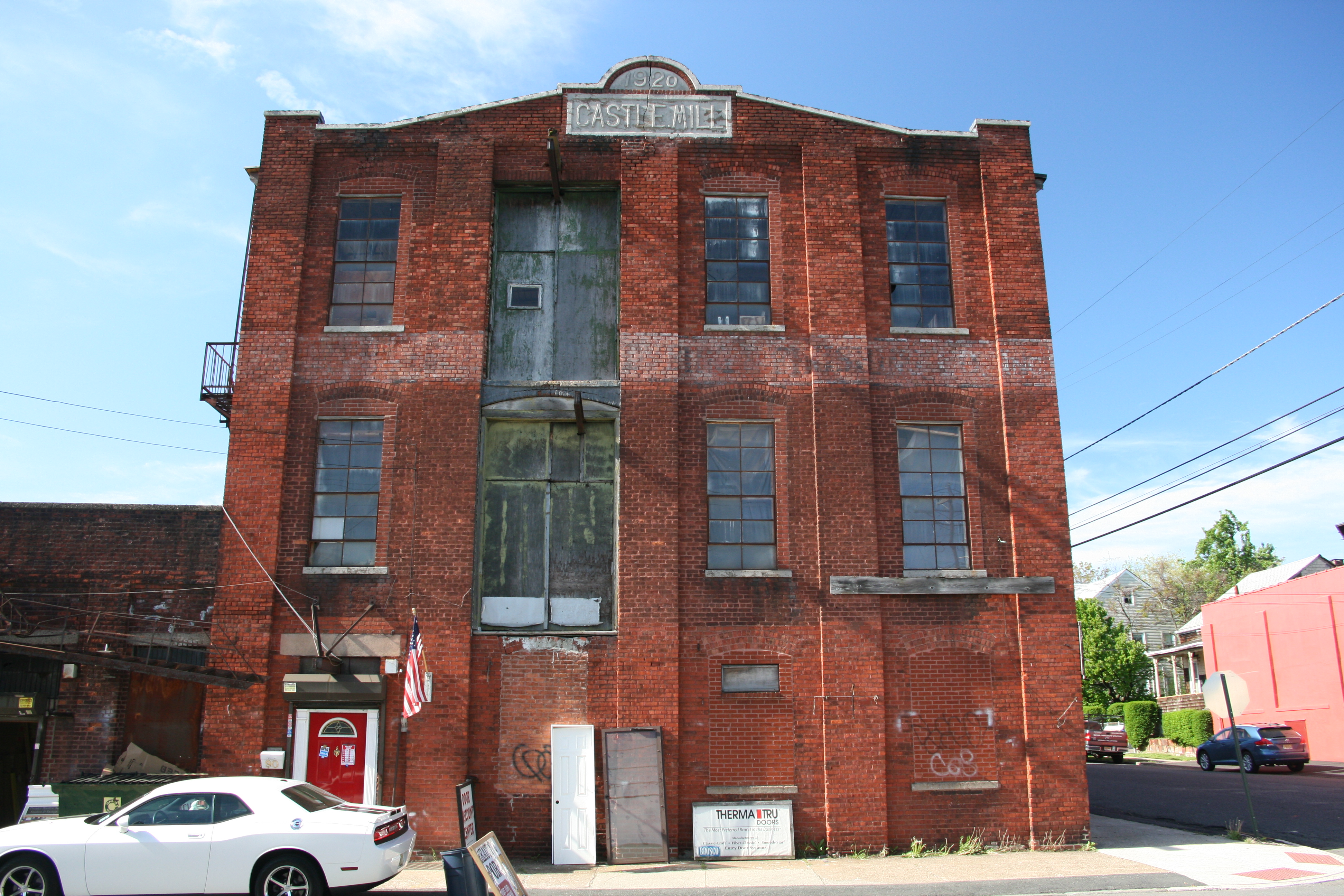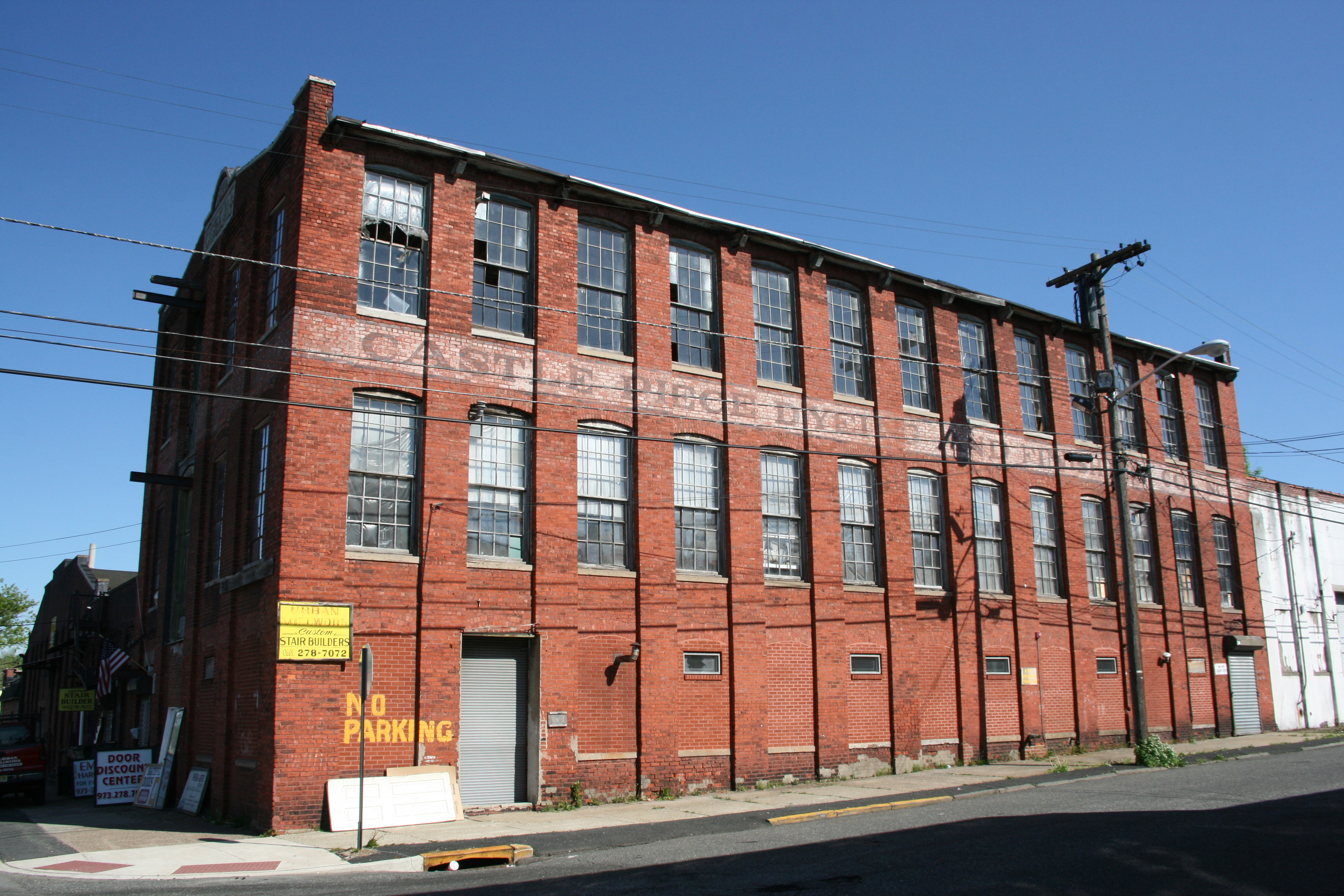 References
Hyde, E. B. Atlas of Passaic County, New Jersey, 1877.
Robinson, E. Atlas of the City of Paterson, New Jersey, 1884.
Robinson, E. Atlas of the City of Paterson and Haledon, New Jersey, 1899.
Mueller, A. H. Atlas of the City of Paterson, New Jersey, 1915.
Sanborn Map Company Insurance, Maps of Paterson, New Jersey, 1931.
Heusser, Albert H. The History of the Silk Dyeing Industry in the United States, 1927.
Department of Community Development, "City of Paterson Cultural Resources Survey," 1987.
"Mill Notes." Textiles, Vol. 14, No. 1, 41. 1919.