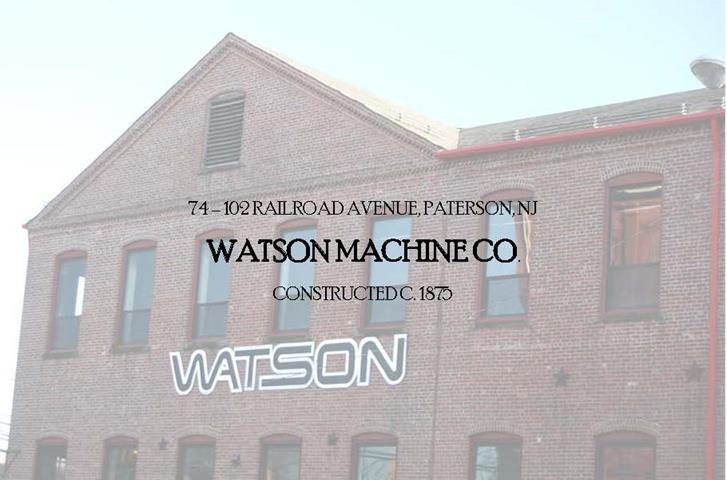 Architectural Context, Integrity & Significance
The Watson Machine works site is an approximately two-acre industrial complex whose main brick mill on the corner of Railroad and Grand Avenues is two stories, 120 by 44 feet, and 150 by 60 feet on Grand Street; connected with this on Railroad Avenue, another, three story, 50 by 75-foot addition; historically, on Dale Avenue, a 80 by 60-foot foundry connected to a 40 by 44-foot blacksmith shop. The architecture is utilitarian classicizing, featuring cast iron and cast stone detailing in façade windows and entrances and segmental arched windows.
Further site development period information is provided in the next section.

With respect to integrity of the Watson Machine works overall, excellent integrity is clearly evident in the comparison of current conditions with historic maps and photographs with respect to the complex's historic massing and site features. The site is in very good repair and occupied under a light industrial/commercial tenant reuse plan, consistent with its historic use of industrial uses, further bolstering the case of its integrity. Consistent with the general trend in reuse interest in complexes of this character across the region and in Paterson since the decline and closing of the textile trades especially post-war, the complex experienced physical changes over the last several decades. While many moderate, inappropriate reversible and non-reversible changes were made to some of the building's entrances and fenestration over the years to accommodate reuse, it retains a high degree of its historic integrity since it has "not been seriously disfigured or compromised [at the time of consideration] by irreversible and inappropriate alterations."
Historic significance, context & association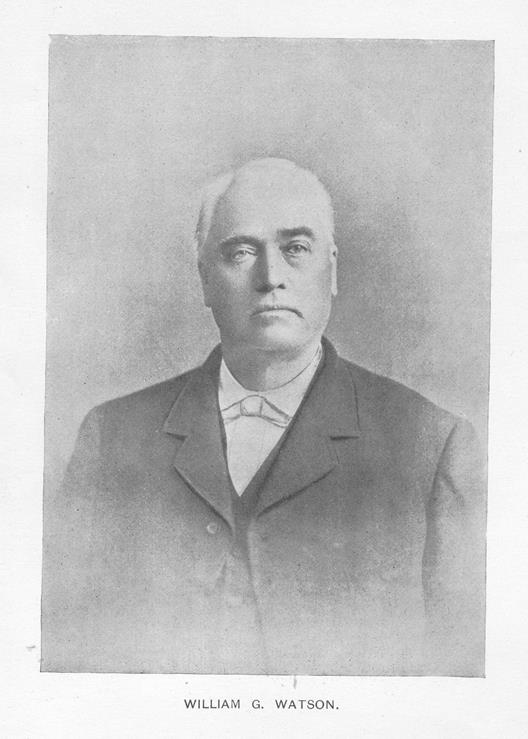 William G. Watson and his younger brother James Watson both immigrated from Chroley, England to Paterson as children in 1829, and worked for the Colts and others in cotton and woolen mills by the falls beginning at nine years old. In this way the Watsons acquired a thorough practical knowledge of machine-making of all sorts, and by 1848, William Watson took charge of the machinery of the print-works of Jackson & Mageunis, at the Franklin Mill. From there he went on to the nearby Union Works where he was a shop foreman while taking drafting lessons in the evening.
Having completed all of such apprentice work and practical studies, in 1851 he and his brother decided to set up a machine-shop of their own, named W. G. & J. Watson, and leased one of the buildings of the Franklin Mill property. Due to their hard work, in the course of the first year they turned out thirty thousand dollars worth of work, had a room filled with machinery, and employed fifteen hands.
They next removed to the Nightingale Mill on Van Houten Street., where they occupied the whole of the first floor, built a blacksmith-shop in the rear, and later expanded to the second floor of the mill and built a frame foundry on the raceway.

In the spring of 1860 the Watsons bought a large tract of land at the southwest corner of Grand Street and Railroad Avenue, and erected their own three story, 120 by 44-foot machine shop. They introduced steam power to run their machinery.

In 1865, the Watson Manufacturing Co. was incorporated.
The Watsons occupied the whole of the first floor, and leased the rest to other parties. Their business continued to grow rapidly, and they undertook any kind of related work.

In 1868 the county gave the Watsons a contract for building an iron bridge at Straight Street in Paterson, and they succeeded so well that it led to an immense business in iron bridges, and for ten years thereafter their bridge contracts amounted to several million
s of dollars. In 1872 their shop was burned down, but was immediately rebuilt on a larger scale than before.
They erected a larger number of iron bridges along the Erie Railway, about one hundred in all, including the Susquehanna Bridge. For two or t
hree years th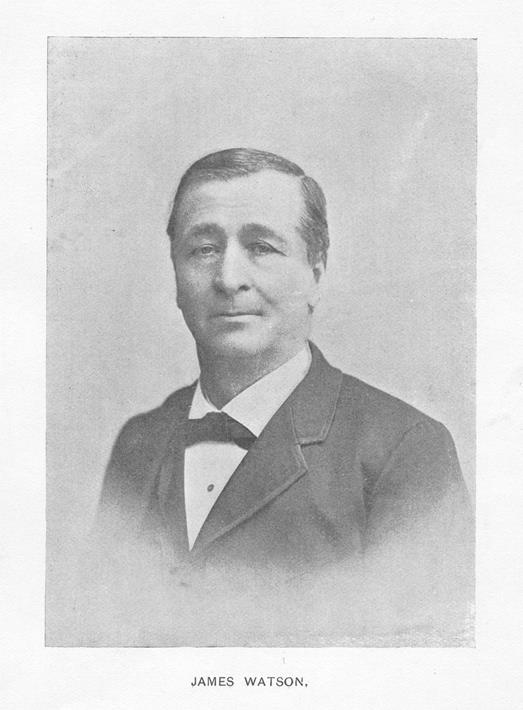 e Watsons did this work, amounting to a million dollars annually. The brothers constructed many iron bridges in Passaic County, but the great bulk of their work was in other localities, such as New York City, in Central Park, and elsewhere. They also produced the architectural iron, furnishing and erecting the iron work for the Metropolitan Museum
of N
a
tural History, the Metropolitan Museum of Art, and for the Lenox Library in New York. At one point, the Watsons had six or eight hundred men at work in v
arious pa
rts of the c
ountry and at their Paterson shops. They accomplished this while even again their shops were destroyed by fire in 1875, just three years after the previous fire rebuild, which had a devastating financial effect.
Bridge and architectural work was discontinued, and general machine shop work was taken in, such as gearing, silk machinery, steam engines, etc. although an occasional bridge order was filled. In 1885, the name was changed again to the Watson Machine Co. William Watson served as a Fifth Ward Alderman and in 1866 served a term as Paterson's Mayor. Following his death in 1889, the business was continued by his brother and son, Samuel J. Watson.

During the twentieth century, another name change to Watson Machine International was made, and continued adaptability was required as the silk industry declined in Paterson. The company f
abricated and refurbished a variety of machines used in the wire, cable, and fiber-optics industries, eventually closing its operations in the late 1990s. This is significant in that Watson Machine is most likely the oldest continuously operated manufacturing firm in Paterson.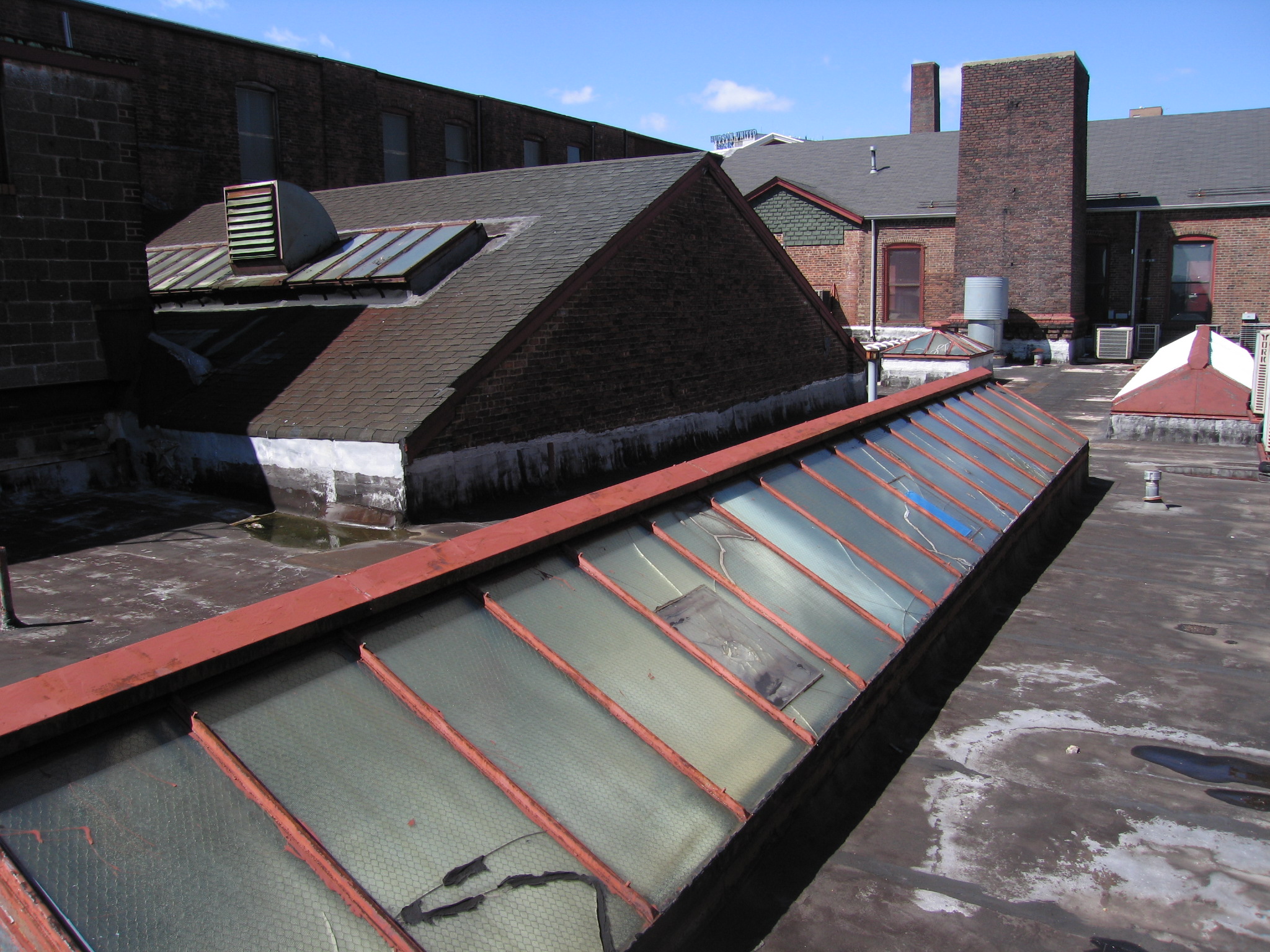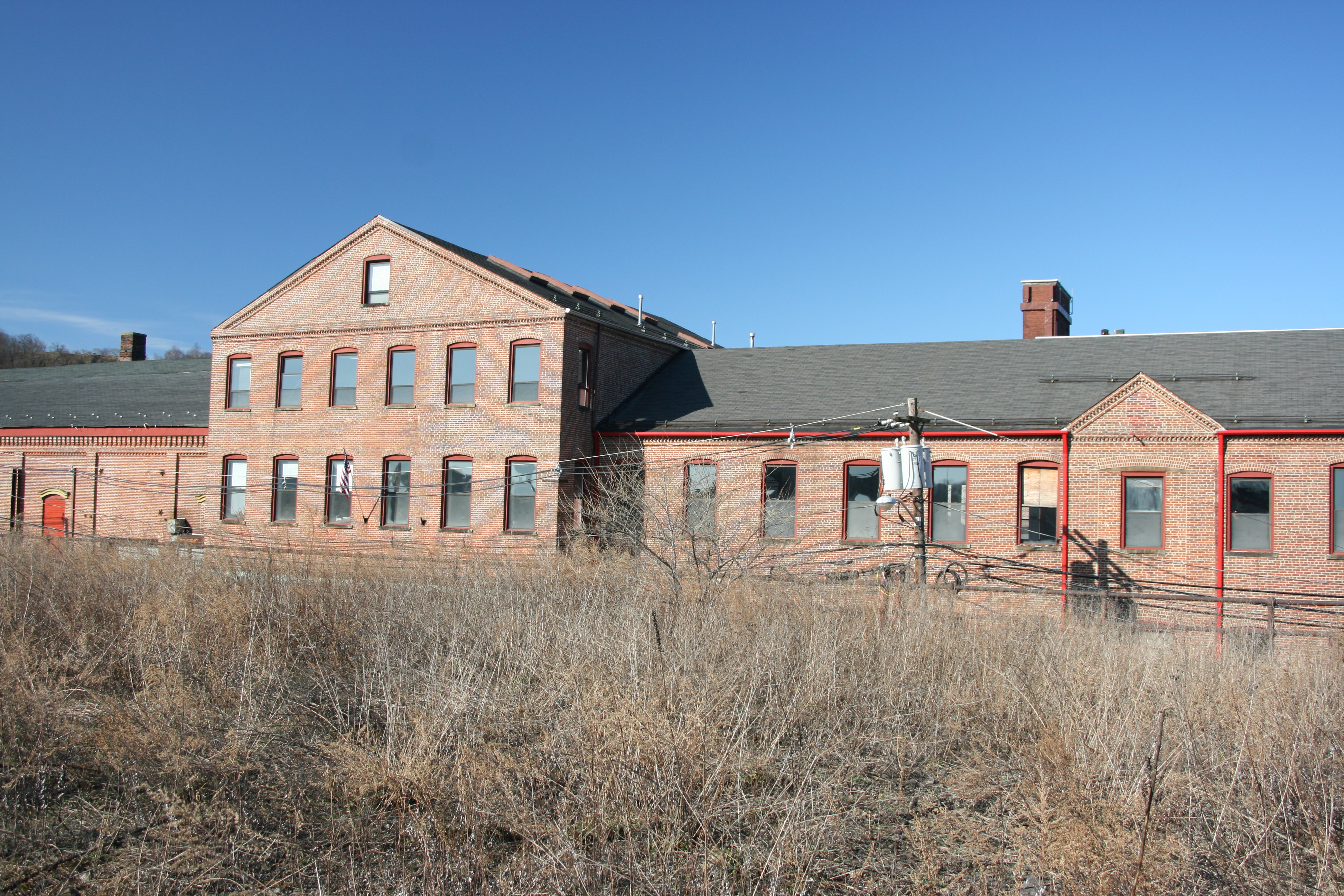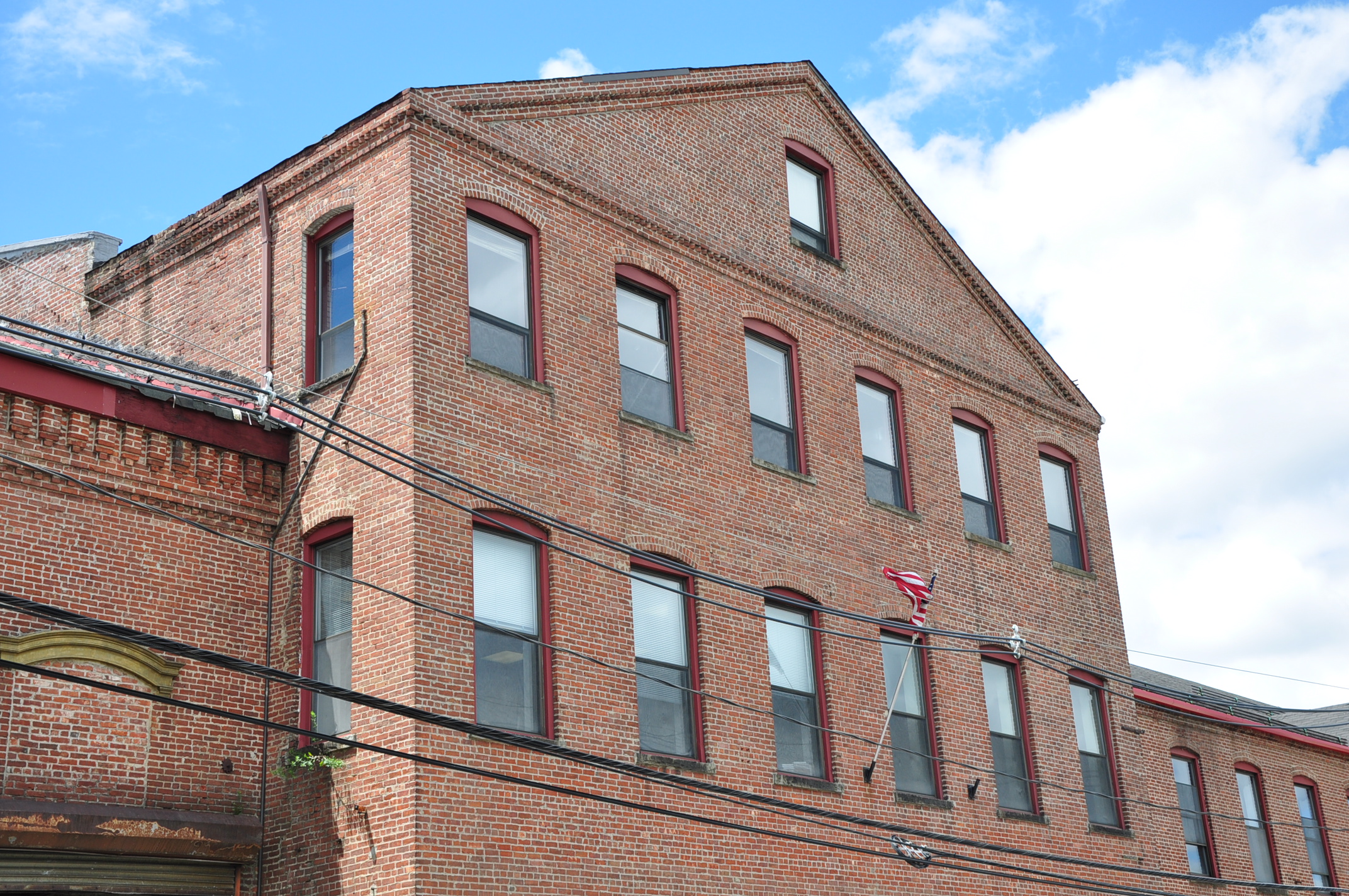 References
Shriner, Charles A Paterson, New Jersey, 1890.
Trumbull, L. R. A History of Industrial Paterson, 1882.
McCarl, Robert S. Watson Machine International: Microcosm of American Industrial Development, 1996.
Department of Community Development, "City of Paterson Survey," 1987.
Archimede, Gianfranco, "Paterson Historic Mills Group Municipal Historic Site Designations Staff Opinion of Eligibility," 2012.
Hyde, E B. Atlas of Passaic County, New Jersey, 1877.
Robinson, E. Atlas of the City of Paterson, New Jersey, 1884.
Robinson, E. Atlas of the City of Paterson and Haledon, New Jersey, 1899.
Mueller, A. H. Atlas of the City of Paterson, New Jersey, 1915.
Sanborn Map Company Insurance, Maps of Paterson, New Jersey, 1915.
Sanborn Map Company Insurance, Maps of Paterson, New Jersey, 1931.
Sanborn Map Company Insurance, Maps of Paterson, New Jersey, 1950.
Associated Documents
Watson Machine Site Form
Maps of Watson Machine
Additional Photographs of Watson Machine