Help for Individuals
State of NJ Covid-19 Portal
Ask your coronavirus questions here, and check your symptoms with the symptoms tracker.
State of NJ Jobs Portal for Essential Businesses
From grocery stores to shipping/logistics companies, click below to see who's hiring.

https://jobs.covid19.nj.gov/index.html
How to Apply for Unemployment Due to COVID19:
https://myunemployment.nj.gov/labor/myunemployment/covidinstructions.shtml
Mortgage Payment Relief
Governor Phil Murphy announced a 90-day grace period for mortgage payments amid the coronavirus outbreak. A press release from Gov. Murphy's office also noted that there will be no negative credit impact from the relief as well as a 60 day moratorium on foreclosures and evictions. For more information please click here.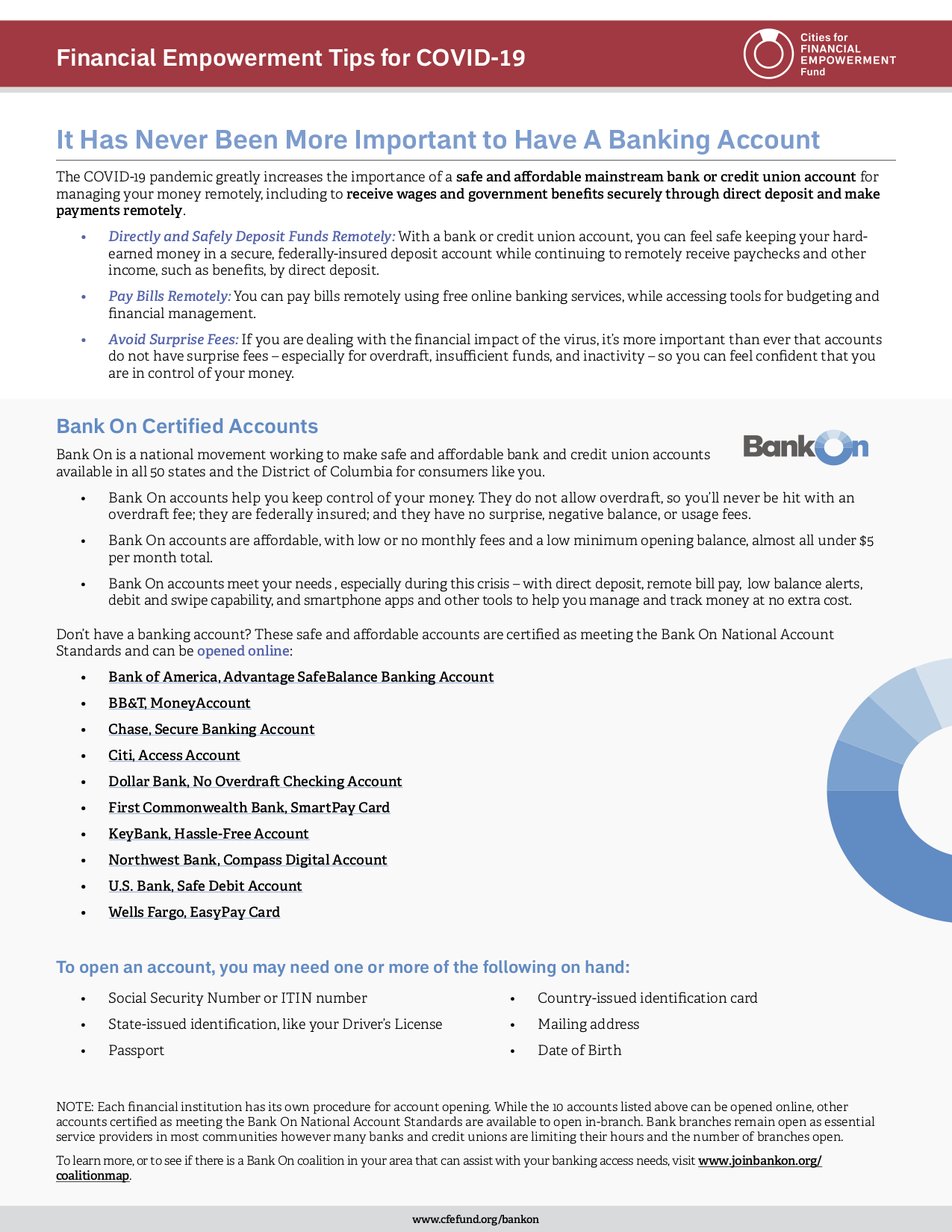 -The New Jersey Housing & Mortgage Finance Agency's Small Landlord Emergency Grant Program is accepting applications for its second round. The program reimburses landlords for missed/reduces rent as a result of COVID-19
(Click Image for more information. )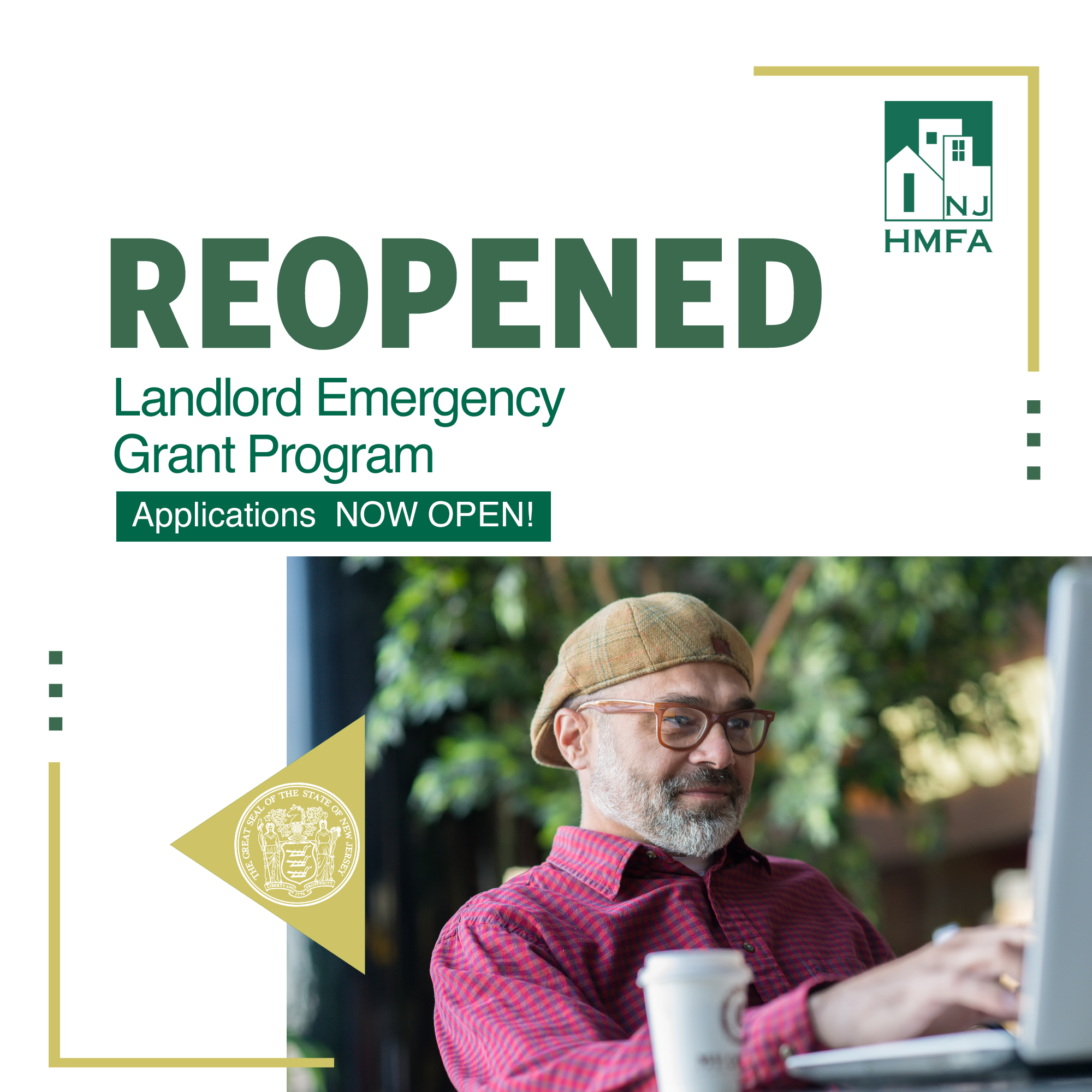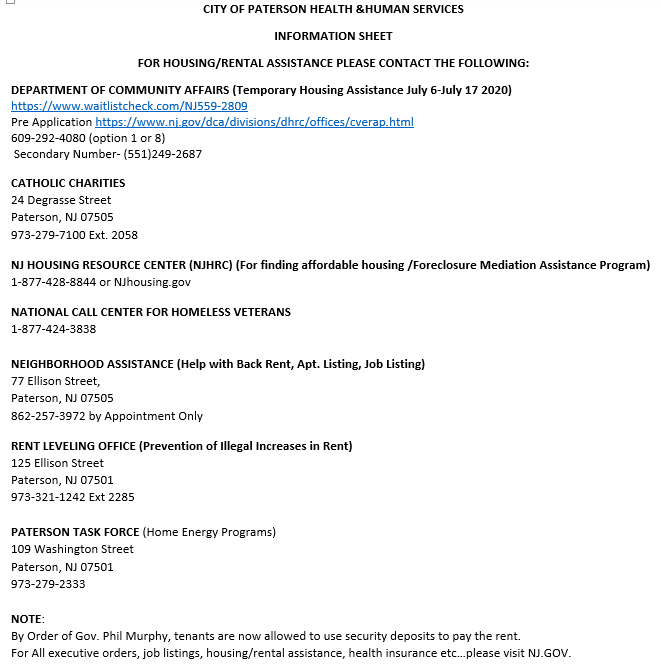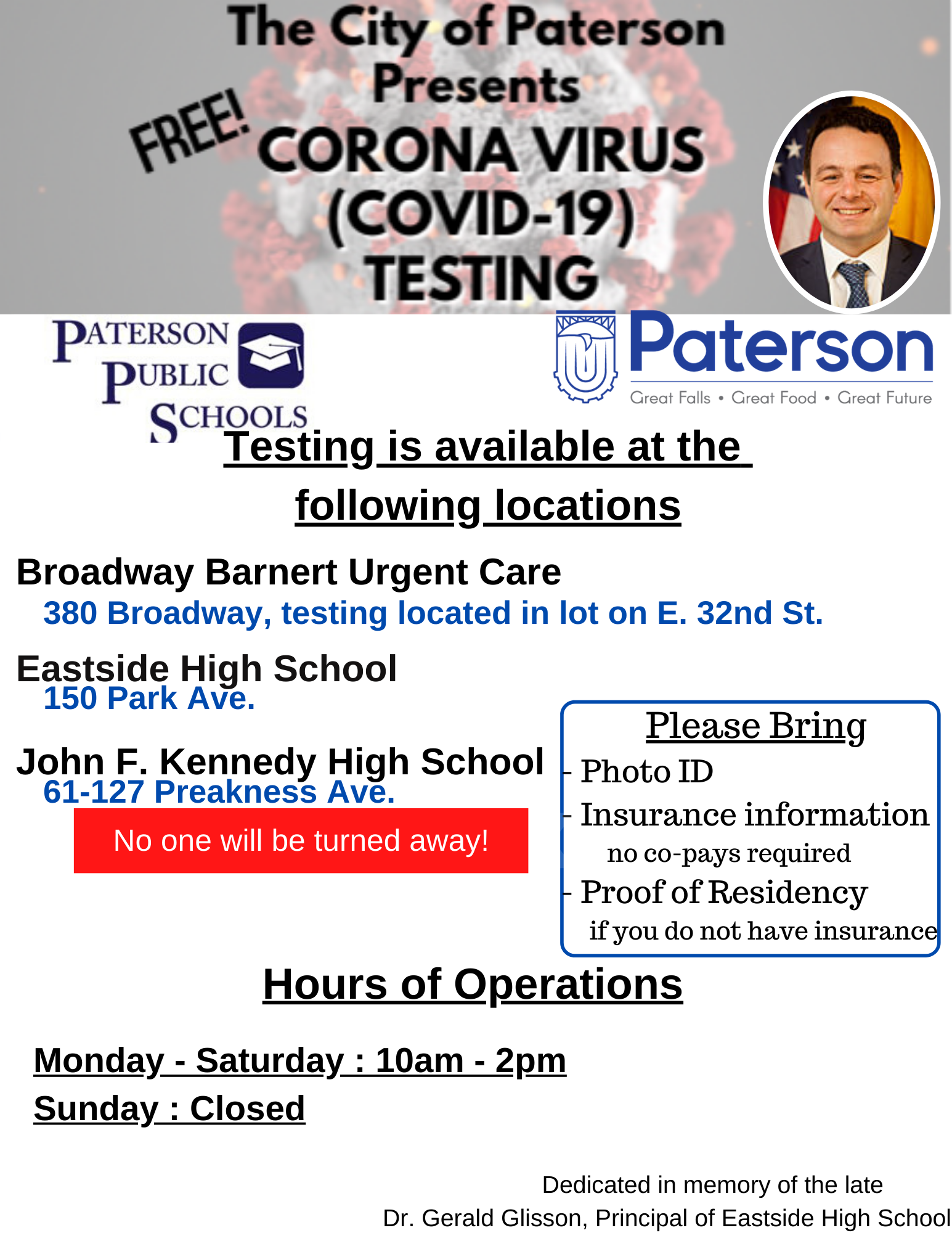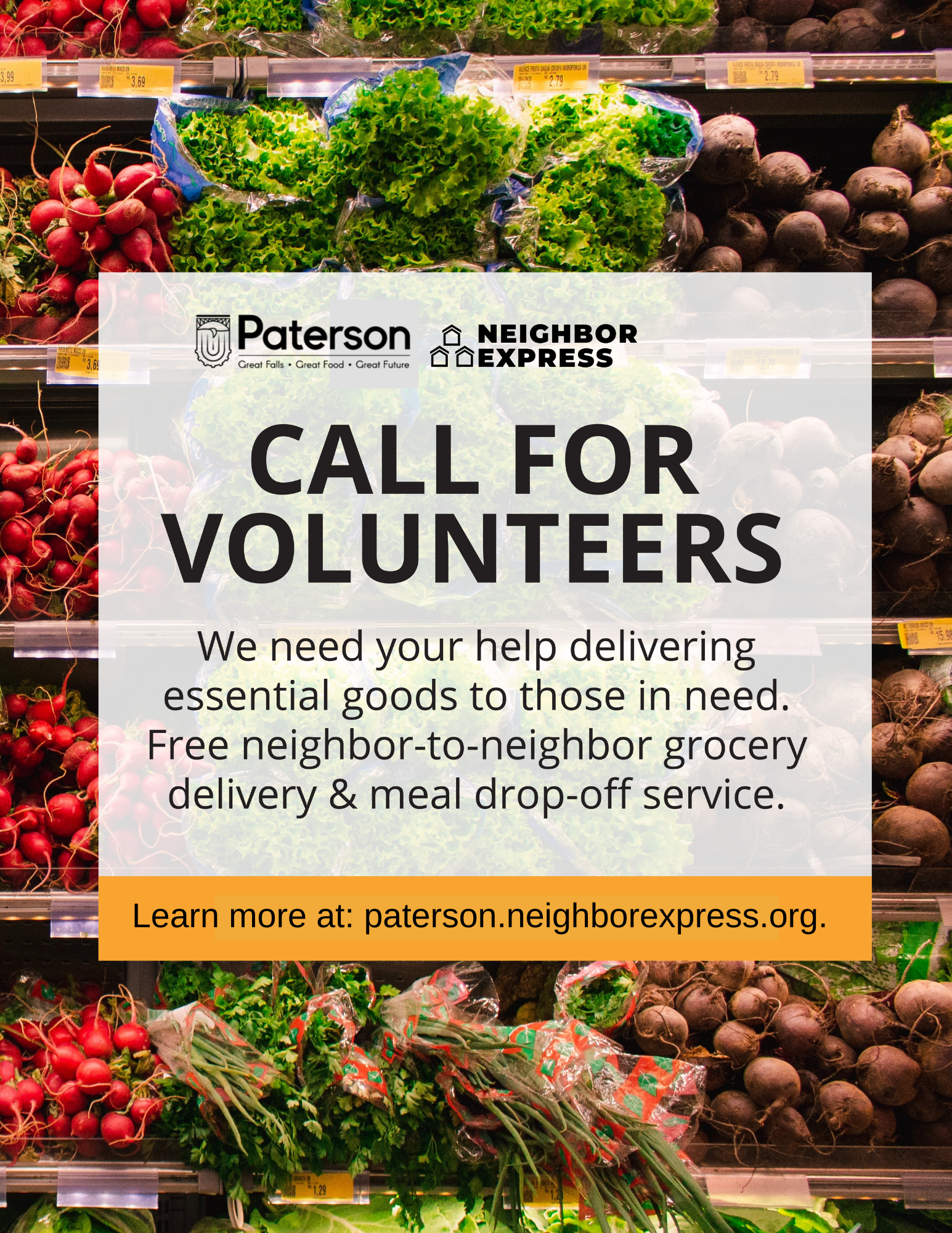 More Information
Find content and services related to this page.