TB Chest Clinic
Phone:




973-321-1277 x2780
HOW CAN I GET MY TB SKIN TEST?
Medications may be picked up between the hours of:
7:30 am until 3:00pm-Mondays & Fridays
10:30am until 4:00pm-Tuesdays

, Wednesday & Thursdays
All Doctor's appointments are scheduled between the hours of:
3:00pm until 4:00pmMondays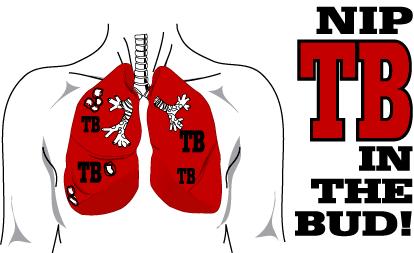 9:00am until 10:30amTuesdays
9:00am until 10:30amWednesdays
Please note:Chest X-rays are done for clinic patients only.
TB "skin test" (PPD) is done :
Monday by appointment only and must be read on Wednesday

The "skin test" must be "read" two days later in the "TB" Clinic
Pediatric Tuberculosis "TB" (Chest) clinic-Extension- 2780
9:00am until 11:00am First and Third
(By appointment only) Thursdays of month
Pediatric Chest X-rays

Wednesday 10:30am for clinic patients only
X-rays are provided
10:00am Tuesdays & Wednesdays
For children who are clinic patients.
Contact Information
If you have any questions regarding this service, please contact .