VITAL STATISTICS IN HEALTH
Birth, Death, Marriage
/Civil Union
Certificates and Marriage/Civil Union License Applications are all part of Vital Statistics. Birth and Death Certificates are valuable tools in assessing overall health, diseases and causes of death. Birth Certificates can help health care providers find out such things as the percentage of premature babies, multiple births, birth defects, heights, and w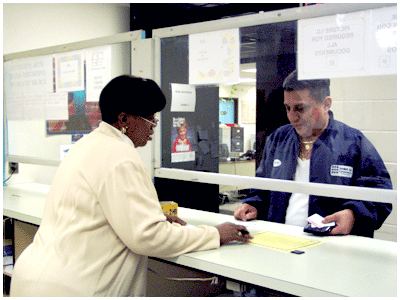 eights of babies as well as any conditions appearing at birth.

Death Certificates are used to accumulate data on causes of death relating to Age, Sex, Race, Diet and other conditions. They are valuable tools in settling estates, ruling out suspicious deaths and suicides and looking at how death rates and causes of death vary according to City, State, and/or Country.

Marriage Certificates are used to establish legal name changes. Usually the Bride takes the Groom's last name. For insurance purposes a certificate is necessary for addition to the spouse's insurance coverage. In estate settlement cases sometimes a marriage/civil union license is needed to establish the relationship.
TO RECEIVE
VITAL STATISTICS

HELPFUL INFORMATION

ONLINE







City of Paterson does not accept credit cards or online orders; however, for your convenience, you can process online requests through an independent company that we have partnered with to provide you this service:
VitalChek Network, Inc.


---



VitalChek can be reached either through its website,

www.vitalchek.com

. An additional fee is charged by VitalChek for using this service, and all major credit cards are accepted, including American Express®, Discover® or MasterCard®.


---







Purchase certificates over the counter.
Office hours:
Monday through Friday 8:30AM to 4:15PM
176 Broadway, Paterson,
New Jersey 07505


---









The City of Paterson
Division of Health
Vital Statistics Program,
176 Broadway, Paterson,
New Jersey 07505

Contact us for mail requirements
(mail orders for certificates take 3-4 weeks)


---








State
Vital Statistics
Department




English:

http

://www.state.nj.us/health/vital


Spanish:

http://www.state.nj.us/health/vital/index_sp.shtml
CERTIFICATES

---

Please note online ordering fees may vary.

BIRTH

/MARRIAGE


CERTIFICATE








Money Orders or Debit Cards accepted for $25.00 per copy

(No cash or personal check accepted)






MARRIAGE
LICENSE










Money Orders or Debit Cards accepted for $28.00 per license

(No cash or personal check accepted)


lf a

Marriage/Civil Union License

is needed applications are available. Appointments must be made in person.

DEATH CERTIFICATE








Money Orders or Debit Cards accepted for $25.00 per copy

(No cash or personal check accepted)





For additional copies of the same record there will be a $5.00 charge per copy
IDENTIFICATION

---

| | |
| --- | --- |
| | |

BIRTH






Please have all identification available




Date of Birth and Place of Birth

(Paterson, New Jersey)




The names of both parents.

(The mother's maiden name must be included)






The person on the certificate.

(Only a Mother, Father, Sister or Brother may request a copy.)






A clear photocopy of the person requesting the documents Driver's License or Non Driver Identification








MARRIAGE







Marriage Certificate






Full Name of Groom






Maiden Name of Bride






Date of Marriage






Place of Marriage

(Street address, city and state)














Marriage Licence








The Future Bride and Groom must make an appointment to apply for a marriage/civil union license






The Birth Certificates of Both Parties






The Social Security Cards of Both Parties






The Bride must provide proof of residence in Paterson.

(For example: a telephone or cable bill.)






One witness over the age of 18 who knows how to fully speak and understand English, translate if necessary, and has known both parties for at least one year.






Divorce Papers if either party was previoulsy married.






If you were married before and your husband or wife died, you must bring their death certificate.

DEATH










Name shown on Death Certificate




Date of Death




Place of Death

(Street address, city and state)








According to Executive Order 18, the following requirements must be met to allow a registrar to issue a certified copy of a vital record:




1.

The person must prove they are related to the subject in one of the following ways. They must be either the subject themselves, or
a. A parent, legal guardian, or legal representative
b. Spouse (if of legal age)
c. Child (if of legal age)
d. Grandchild (if of legal age)
e. Brother or Sister (if of legal age)
f. A State or Federal agency for official purposes

2. The identity of the person requesting the document must be authenticated.
Acceptable forms of the identification are:
a. A photo driver's license with address
or
b. Two forms of ID with address from the following:
i. Non - photo driver's license
ii. Vehicle registration
iii. Insurance card
iv. Voter registration
v. Passport
vi. Green card
vii. County ID
viii. School ID
ix. Utility bills
v. Other approved by State Registrar or Assistant State Registrar