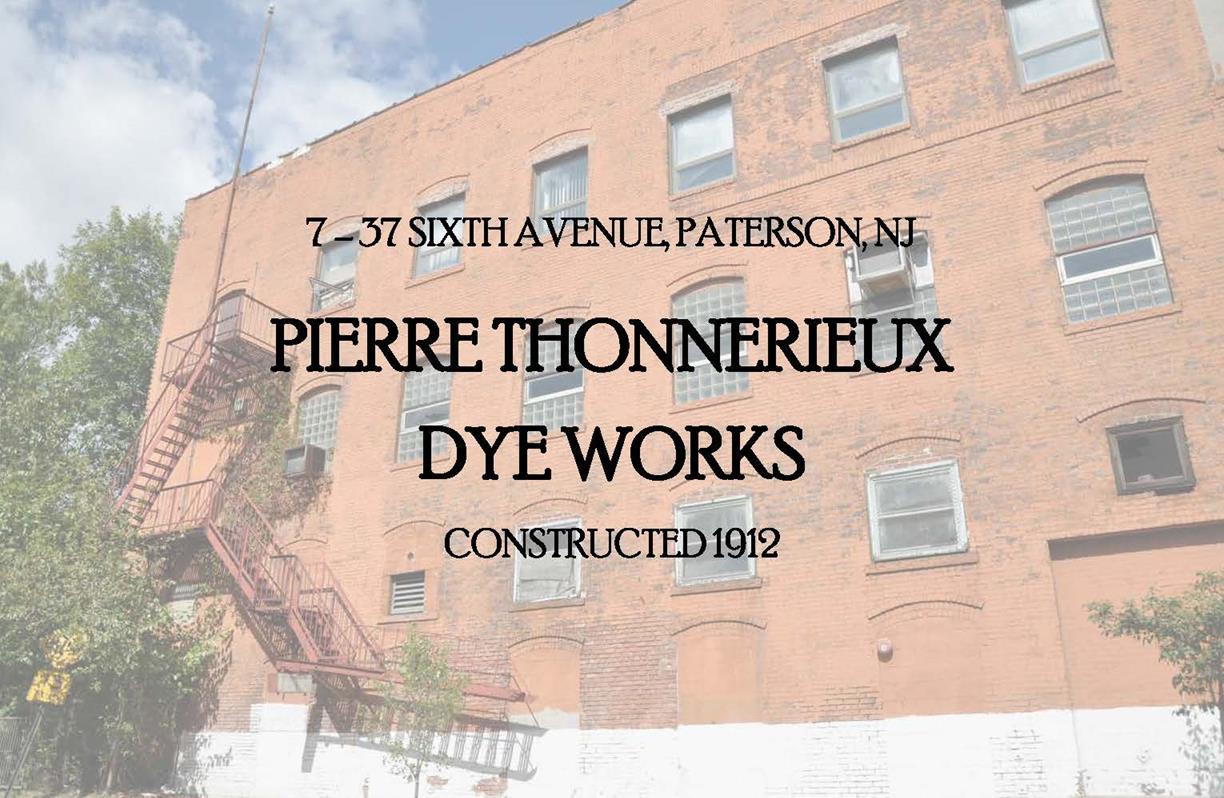 History
A small wood-frame dye works was established on this site in 1890 by Pierre Thonnerieux, a notable Paterson dyer, but almost all of the architectural fabric visible today dates to after his works was taken over by the Royal Piece Dyeing Company in the early 1910s. The original works was subsumed in the expansion of the 1910s and 1920s.
Thonnerieux, a highly skilled dyer, emigrated from France in 1873 and worked for another of Paterson's early dyers, Claude Greppo. After leaving Paterson for several years to work in Connecticut and return to France, he returned to Paterson and leased space in the Colt Gun Mill for a short time. He was among the first dyers to move to the Riverside section of the city, largely undeveloped, setting up a small dye house on the banks of the Passaic near the Erie Railroad Bridge, on a site that would later be occupied by Jacob Weidmann. About 1890, he moved upstream to the location of current interest on 6th Avenue, building a small wood-frame dyehouse, which by maps of the period was located 50 ft. or so north of the avenue. According to Heusser, "here he carried on a moderate but satisfying business until failing health empelled him to relinquish active endeavors" (p. 229).
About 1909, following the death of Pierre Thonnerieux, the dye works was briefly owned by Ernest Cadgene, a French dyer, who sold the works in 1912-13 to the Royal Piece Dyeing Company. Dr. William Wirbelauer, president of Royal, was a German-trained chemist who had immigrated about 1905 and gained experience working in one of the Paterson mills that was soon taken over by the National Dyeing Company conglomerate in 1909. Royal under Wirbelauer's leadership greatly improved the old Thonnerieux Works making a specialty of high quality silk goods. By 1927, the plant had a capacity of over 100,000 yards per day. During the late 1920s, Royal expanded its capacity and built a silk treatment plant and weighting department on the south side of 6th Avenue. The post-1930 history of Royal was not researched, but the plant remains active and is currently occupied by Daicolor-Pope, a firm specializing in the production of pigments and dyes.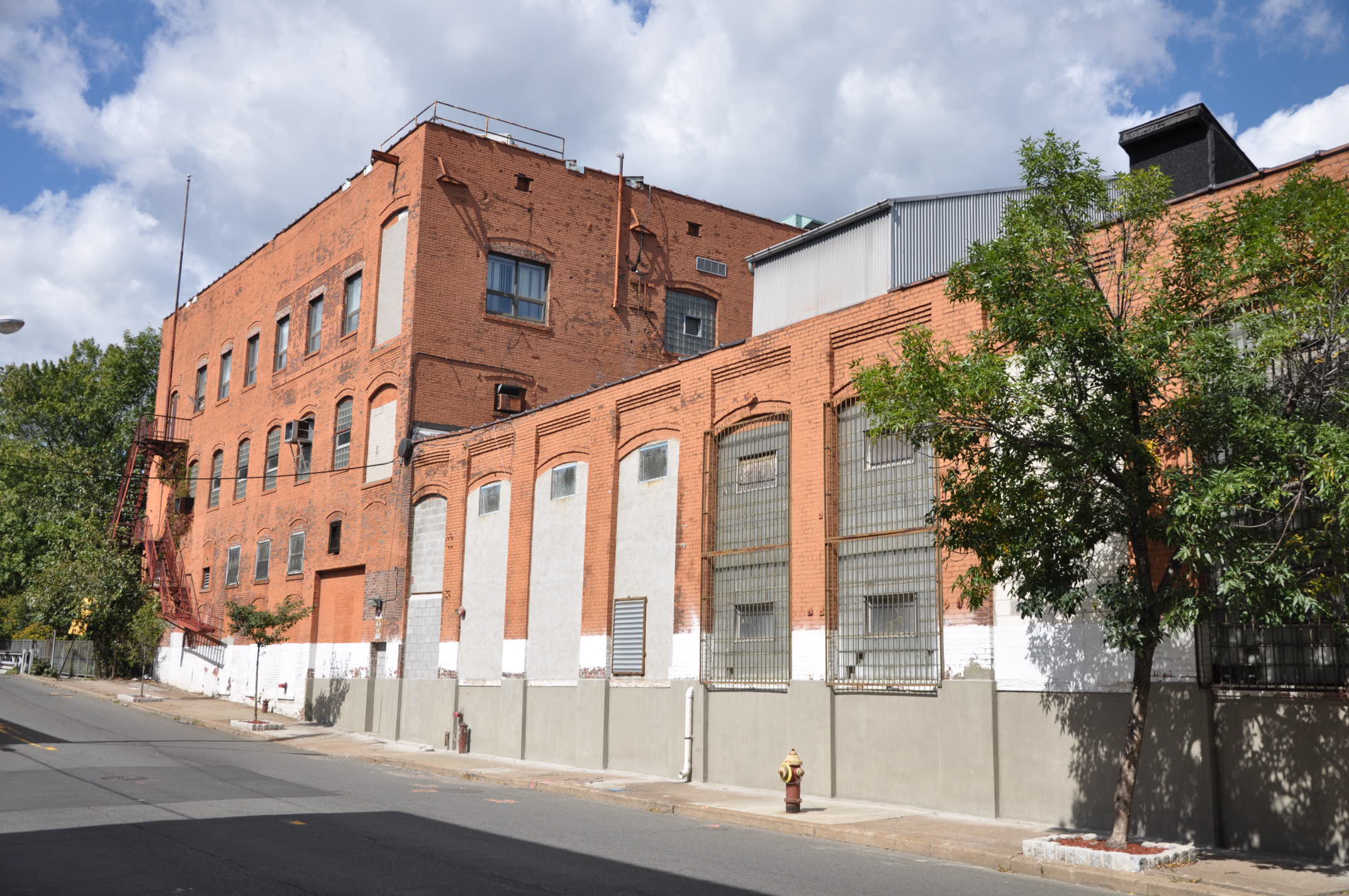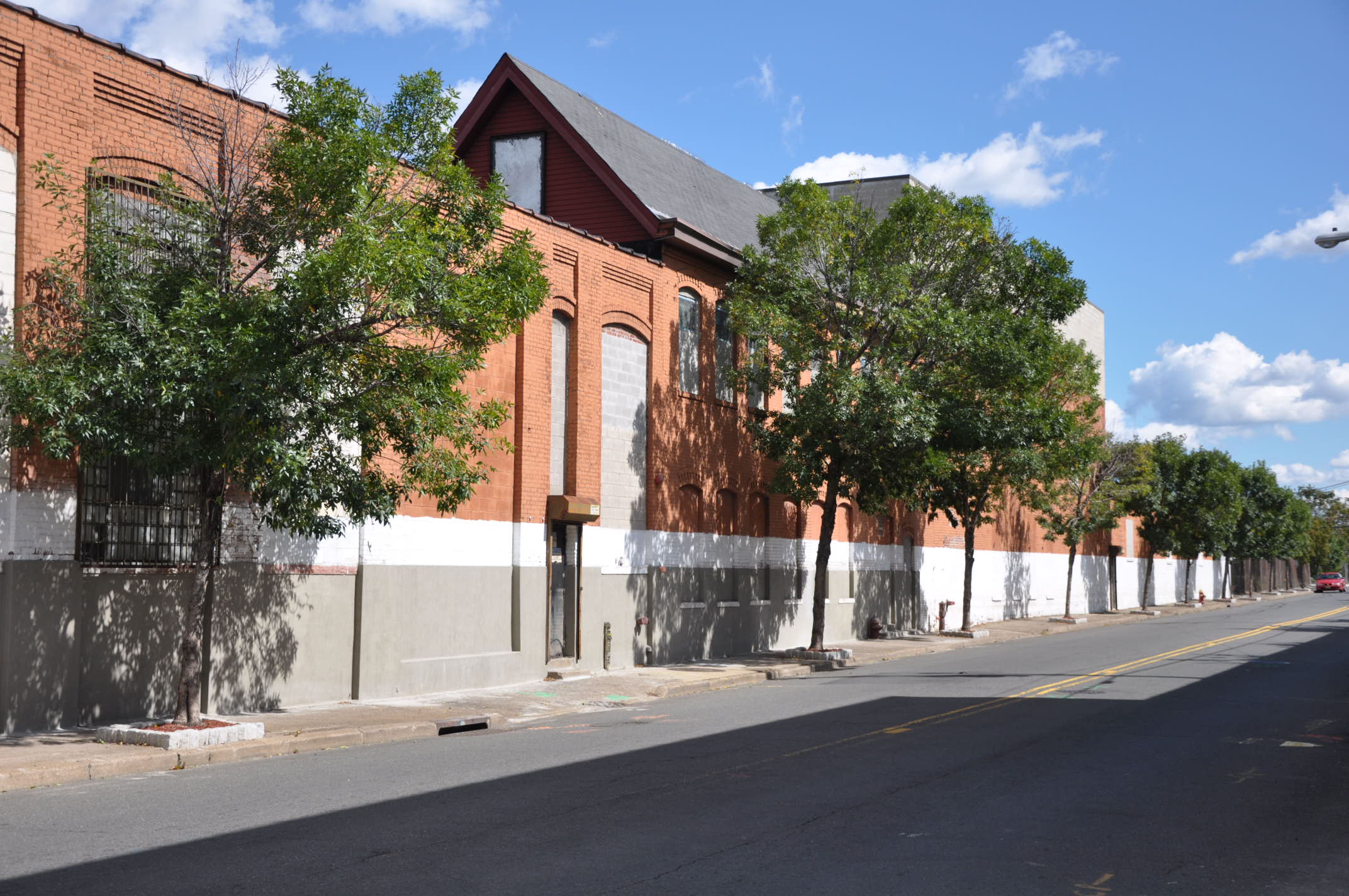 References
Hyde, E. B. Atlas of Passaic County, New Jersey, 1877.
Robinson, E. Atlas of the City of Paterson, New Jersey, 1884.
Robinson, E. Atlas of the City of Paterson and Haledon, New Jersey, 1899.
Mueller, A. H. Atlas of the City of Paterson, New Jersey, 1915.
Sanborn Map Company Insurance, Maps of Paterson, New Jersey, 1931.
Sanborn Map Company Insurance, Maps of Paterson, New Jersey, 1950.
Heusser, Albert H. The History of the Silk Dyeing Industry in the United States, 1927.
Trumble, L.R. A History of Industrial Paterson, 1882.